Wallaroo Litchfield Park with Jumping Crocodile Cruise with Complimentary Bubbly & Prawns at Sunset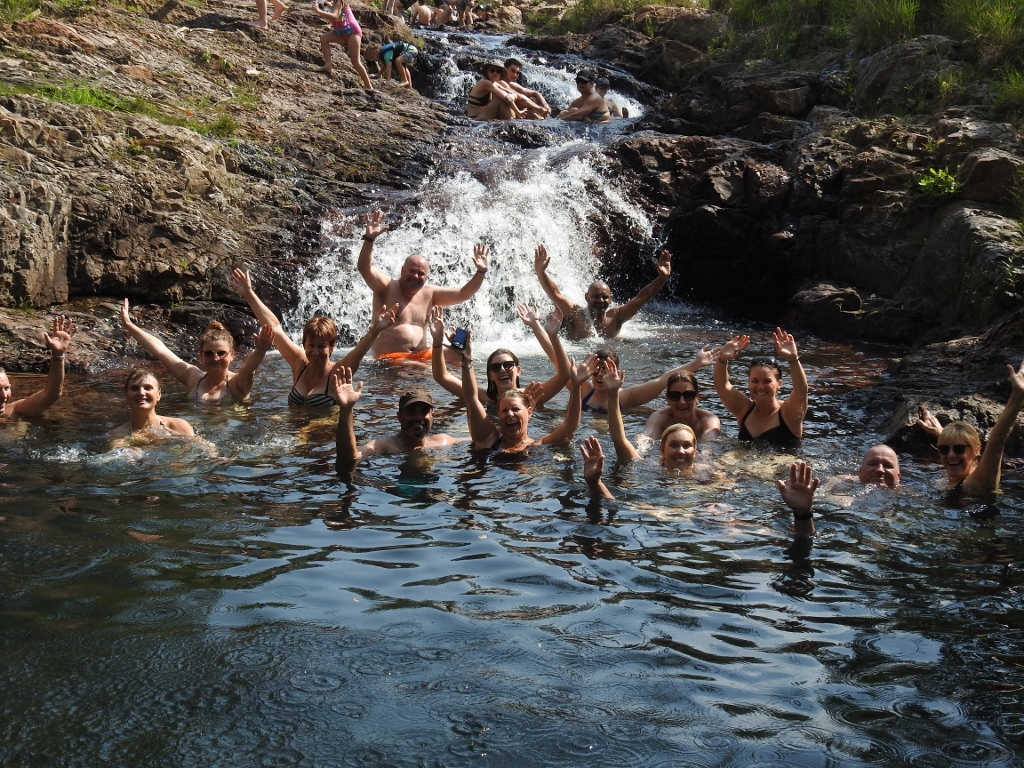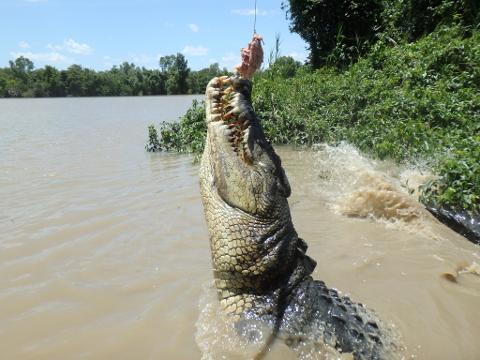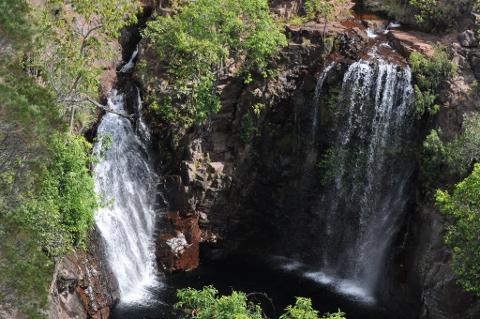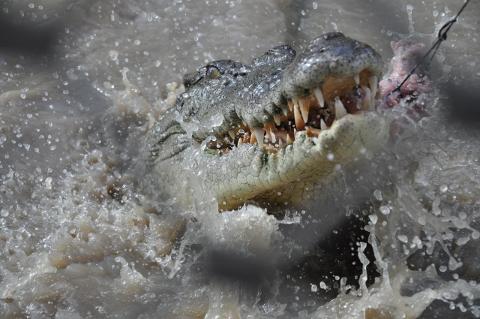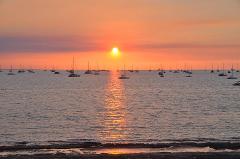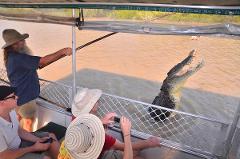 Duration: 12 Hours (approx.)
Product code: WALL01
This 5 star trip advisor complete Tour of Litchfield National Park collects you from your accommodation between 6.45am and 7.45am.
Imagine swimming under fresh waterfalls on a hot Top End day in the spectacular Litchfield National Park in pristine water.
Huge Salt Water Crocodiles of the Adelaide River will have you enchanted and amazed on your private charter on the most crocodile infested rivers in the world.
Your day will end on the shores of Darwin Harbour enjoying the spectacular sunset the Northern Territory showcases, whilst enjoying prawns and sipping
complimentary bubbly with your new friends then back to your accommodation or hotel. This is a complete tour with rave reviews.
Complete itinerary
From 6:45 am we commence pick ups for Darwin CBD accommodation in our comfortable, air-conditioned, small tour bus.
Travelling to the Adelaide River where we board our own boat for your private jumping crocodile cruise with Pat. Our purpose built boats get you right up close to the really big crocs – a must-do Territory experience!
Keep that camera at the ready as this is also when the big birds of prey swoop down to steal meat meant for the crocs – this is as close as you're ever likely to get to the beautiful White Breasted Sea Eagle.
The Adelaide River abounds with wildlife so keep your eyes peeled on the riverbank as well – there's a lot to see!
Travelling to Litchfield National Park
Quality information and commentary on Darwin & Litchfield National Park history & culture is provided along the way.
After a picnic lunch – a selection of cold meats and salads we drive deep into Litchfield National Park visiting Wangi Falls, Buley Rock Hole and Florence Falls. A great chance for some exploring and a cool dip in one of the fantastic swimming holes. Plenty of wildlife opportunities here too – your eagle-eyed guide won't let you miss a
thing! Stopping in Litchfield to look at and get a photo with some very impressive magnetic and cathedral termite mounds.
Finishing up in Litchfield we make our way back to Darwin City to take in a legendary Top End sunset over the ocean. Recap the day's events over prawns and complimentary bubbly while absorbing one last stunning display of our amazing natural heritage.
We return you to your Darwin accommodation at approximately 7.30pm.

What to Bring

Small bag, hat, bathers, towel, comfortable shoes, water bottle, sunscreen, insect repellent, sense of humour and a big smile.
We suggest you enjoy a hearty breakfast before you join our tour.

We Provide

Fresh water all day, jumping crocodile cruise, lunch, prawns and complimentary bubbly, sense of humour and a big smile.

Waiver:
The Jumping Crocodile Cruise contains a certain element of risk and all participants must sign a Liability Release Form prior to embarking on the vessel. People traveling under the age of 18 must have a parent or guardian on tour to be able to sign this form.
Please note
that we are able to pick up from Palmerston and beyond on the way out of Darwin to the Adelaide River, however you will be dropped back at
your accommodation on the way back into Darwin, hence may will miss out on the prawns and complimentary bubbles at sunset. Meet us in Darwin at
any of the CBD pick up points in the morning, or come with us into town, then make your own way back to your out of town accommodation after the
sunset finale. We would love to have you join us for the whole day!